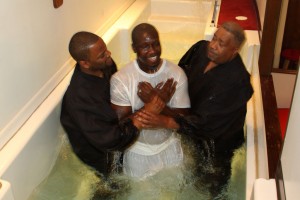 Another incredible day at The Heights!
I was pleasantly surprised at our attendance today. Seeing our church continue to grow during the summer months is very exciting!
Today we handled Part 2 of The Takeover, answering some tough (and unexpected) questions. This by far was the biggest challenge given me by The Takeover yet. I love these types of challenges!
I did end up answering the question that I told y'all about. I truly think many people had the same question, so I felt obligated to address it. I changed some words in the question to make it more PG13-rated rather than R-rated. Maybe we'll throw the video up on Facebook later this week.
If you want to hear the audio, you don't have to wait. Listen to my responses to questions about the Bible, sex, marriage, in-laws, and more by clicking here.
I have some decisions to make that may be necessary for our church to go to the next level in ministry… but I have to be careful. One of the hardest things about being a Pastor is the tension between leading the church forward while protecting the hearts of the individual people.
A terrible storm hit the DMV this weekend that has left several million homes woot power for several days. It doesn't help that temperatures have hit triple digits this weekend as well. Today we opened our church for a few hours as a cooling station. We had a couple dozen people come hang out, play games and stay cool. I love the opportunity to engage the community and meet needs in fun ways.
Speaking of which, we'll have that opportunity again this Wednesday as our whole community will descend upon our church lawn to watch fireworks. We'll roll out the red carpet for them and have a concert on the lawn with Critical Revelation Band. So excited about this outreach! If you're in the area, please come hang out with us!
We've been hard at work over the past few weeks working on a new Small Groups system in our church. Yesterday we rolled that system out to our members. I'm so excited about this huge page turn in the life of our church. I believe this will help us to get people plugged in and help them grow in their walk with Jesus.
I'm also excited about the new groups that we're beginning next week. We have groups for a wide range of people that meet a wide range of needs. If you're looking for a great place to connect and grow, click here to take a look at the options for our small groups.
First Lady LaVera's dad has been visiting us this weekend. My father in law is one of my favorite people in the world!  Having him hang out with us has been so much fun, both for me and the boys! He loves his grandsons so much!
One of the things that my Father in Law demanded we do this weekend is to go to FBCG and see Pastor Jenkins. He heard Pastor Jenkins preach in Dallas a couple years ago and has been talking about "Running with the Horses" ever since.
This past Wednesday we had an AWESOME Baptism Celebration for a handful of folks who have made decisions to follow Christ at our church. I was so overwhelmed how each of them expressed that connecting with our church catapulted them into a significant life change in Christ. I was fighting back tears the whole time.
God kept me up late last night giving me vision for our next message series. Next Sunday I'll begin a series called, "Allow Me to Reintroduce Myself"  about the character of God and how he invades our lives.
Got a lot of work to handle this week, including plugging away at my dissertation. Hope y'all have a great week!
Love you!