This is ONLY a Test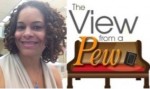 "But God knows me. He is testing me and will see that I am as pure as gold." – Job 23:10
We've been learning that at times God allows storms to get our attention. In the midst of these storms in my life (physical, emotional, financial, etc.), I've had to seek God to figure out what He wants me to do. As I continue in my new journey with Him – reading His Word, praying, giving my resources…Doing what I'm supposed to do, things have happened that have caused me to ask, "Why me?" It is at these times that I struggle to find the meaning or the lesson God wants me to learn. In the midst of it, it's hard not to just wish it was over.
God, I can't see you?
Who could be a better example of going through than Job? It'd be hard to find someone who's dealt with so much all at once. Job was looking for God in verses 8 and 9 of chapter 23 –
Behold, I go forward but He is not there, And backward, but I cannot perceive Him;
When He acts on the left, I cannot behold Him; He turns on the right, I cannot see Him.
Looking at my problems from Job's perspective, I can see that I need spiritual discernment on whether I've gotten ahead of God, or have gone in the opposite direction from where God told me to go.  However, biblically, the left hand is considered to be the weak hand. Perhaps God is working on my weaknesses.
Those two verses highlight something of great importance. Job says I CANNOT, regarding SEEING which means comprehending and understanding God, three times.  This emphasizes his and my dependence on our Father. If only I'd rely on Him in all things.
But He knows the way I take…
Job did not see God, but he realized that God could see him. That's important for me to remember whenever I'm going through tough times. God's perspective isn't limited like ours. He exists outside of time and can see things and outcomes that are beyond our small and limited viewpoint.  God sees me and is attentive to my individual needs. Even when I'm at my loneliest, He's there loving me and wants to be a part of my life. He wants a relationship with me. Trust God's perspective.
As painful as what I'm going through may seem, once I get through it I'll see God do some things that He wouldn't have been able to do unless I'd gone through this storm. Through the fire –
When He has tried me, I shall come forth as gold.
Fire cannot destroy gold.  What fire can do to gold is increase its value by burning away the impurities.  Fire also makes gold pliable in order for it to be shaped into what the goldsmith wants it to be.  That's what God uses trials for with His people. He's still working on me. Paul said, "And I am sure that God who began the good work within you will keep right on helping you grow in his grace until his task within you is finally finished on that day when Jesus Christ returns." Philippians 1:6
God's plan is to mold and shape each of us into someone more valuable and beautiful so that we may be used to His maximum glory. Trust God's plan.
We MUST Trust God when we can't Trace God!
About the Blogger
Celine Parker is a native Washingtonian and a member of First Baptist Church of District Heights where she is actively involved in several ministries. She attended DC Public Schools and University of Maryland University College where she earned a B.A. in Business Management. She enjoys learning, reading, movies and writing about her experiences with God. She resides in the Washington DC area with her beautiful daughter, Darynn.
Categories:
Blog