No Ordinary Love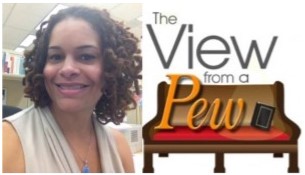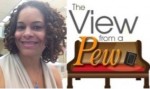 May 15, 2014
Now, most people would not be willing to die for an upright person, though someone might perhaps be willing to die for a person who is especially good. BUT God showed his great love for us by sending Christ to die for us while we were still sinners. ~ Romans 5:7-8
This Mother's Day at the Heights we got a special treat. All mothers and mother-figures stood and were not only acknowledged, but were prayed for. I couldn't hold back the tears. Being a mother and being mothered means a lot. There are few life experiences that are more pivotal to the lives of each and every one of us.
There's nothing like a mother's love. It's unconditional, self-sacrificing, overlooks our wrongs and kisses the hurt away. It's cherished by those who've experienced it, and greatly sought after throughout life in others.  For those of us who did not receive this kind of love, have lost their mom to distance (physical/ emotional) or in death, how do we fill such a great void?
Many of us have stumbled and bumbled throughout our lives looking for the kind of love a mother gives "in all the wrong places."  Spiritually we NEED it. So where do we look?
As Paul says in his letter to the Romans, it's hard to find someone who'd die for another who's living a godly life or even give their life for someone whose life would be good for society. BUT God's unusual love loved us when we were unlovable.
"God gave us 66 books telling us how much He loves us and spent 33 years showing us."
That's right! God shows His love by ACTION.
He gave us mothers as a point of reference.  Good mothers die to themselves daily to meet the needs of their children. That's sacrifice. But Jesus literally died on the cross so that we could have the benefits of being God's children. God put our needs over His own, even over His own comfort.  So, if you're looking for love that's not just words, but love in action, it can be found in Jesus Christ.
 "God loved us so much he didn't wait for us to get it right."
God shares His love with ANYONE.
What makes God's love so extraordinary is that He loves us just as we are, even in the midst of us doing things that He hates and are hurtful to Him. He'd rather us be safe under His covering than out in the world alone where we could get into trouble. The very trouble that causes us temporary pleasure but leads to pain, suffering, anguish, guilt and shame; He wants to keep us out of it. Isn't that a beautiful love?  A profound statement I heard this week was that 'we aren't punished FOR our sins, but BY our sins.' That's something we often get twisted. God is willing to not only overlook our wrongs, but forget them.
So if there's any love that you're missing, choose to allow God to fill that void. It truly is the greatest love of all. 'Jesus' love can fill your tank and give you a brand new life.'
"Jesus loves you with such an unusual love that it will turn your life around."
We hope and pray that you'll accept His love and have a fresh experience with the love God has for you.
Categories:
Blog