I am a TEAM MATE! – The Playbook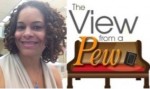 "But now God has set the members, each one of them, in the body just as He pleased." – 1 Corinthians 12:18
Sunday's message on what it truly means to be a member of a church took me back to last summer when we had the All Aboard series as well as a few other messages…Our call to action.  So for newcomers series "I Am a Church Member" is a call to action, but for all of us it's a wake-up call. Am I coming to church and taking what I can get from the service, or am I seeking ways I can be of service so all can get greater benefit from being a part of the church? Am I a bench warmer watching the plays carried out by few diminishing my own value to the team? Why am I even here? How can I have impact? Definitely some points to ponder.
So our coach, Doctor Pastor Bobby Manning has been calling the plays…Let's review the Playbook – past and present …
 You are VALUABLE (1 Corinthians 12:14-17)

"You sitting on the sidelines is not helping you and definitely is not helping the team." – Dr. B. Manning
God has place special gifts inside each of us. If you're walking in your gift, God is using you right where you are. Sure pastor delivers the message each Sunday, but it takes several members of the church staff to pull off each successful service – parking lot ministry, H.U.G.S. ministry, media ministry, children's ministry, music ministry…just to name some of them.
August 4, 2013
You are a Major in God's Miracle. (Luke 9:12-17) (1) Recognize your responsibility by escaping your comfort and embracing your calling. (2) Recognize your resources. Be faithful and give what you have so that the master can multiply it. Expect to be fulfilled. In order to feed the people, it may be necessary for God to break you. Don't be mad; sometimes God wants to do something through you and not to you. Just do what you're supposed to do and don't worry about running out. God gives you what you need. (3) You've got to receive your reward. Your blessing will be received by participation and provision.
You are VIABLE (1 Corinthians 12:18)
"God placed you here for a purpose!" – Dr. B. Manning
You may think that God sent you to First Baptist Church of District Heights because you needed this church, but in reality God sent you here because this church needs you. You are the number one draft pick with too many important skills to sit on the bench.  You have unique abilities and he's placed you here to fulfill a particular function. Do you know your assignment yet? We, as a church, cannot reach our full potential as a team if you keep your gifts on the sidelines.
August 18, 2013
It's Time to Go to Work. (Matthew 25:14-30) (1) God entrusts us with his property. We have access to the fruits of God's spirit. (Galatians 5:22-23)  (2) God expects us to use his property. God expects us to produce the fruit of His spirit. (3) There are no excuses.  We are responsible for putting forth the effort, God handles the results. We control what we do, and not the outcome.
You are VITAL (1 Corinthians 12:21-23)

"Our puzzle is incomplete without you engaged and involved." – Dr. B. Manning
When our coach compared our church to a puzzle, he showed us how it just never comes out right without all its pieces – feet missing, ears missing.  We need those missing pieces in order to be complete.  There are pieces that are floating and cannot connect to the rest of the puzzle because the pieces they're supposed to connect to are missing. You matter. Think about it. Because you're keeping your gifts on the sidelines, someone else is out of place. Get engaged. Get involved. Help our team be great!
November 24, 2013
God Gave Me Gifts to Give to Others for God's Glory. (1 Peter 4:8-10) (1) Attendance. Be present so that you can show up where your gifts are needed. (2) Attitude. Serve without grumbling. You are not working for people, but for the Lord. (Colossians 3:23) (3) How to Serve – Find your S.H.A.P.E. = Spiritual Gifts; Heart (What are you passionate about?) Abilities; Personality; and Experiences. Find your Spot = Where can you serve? Make maximum impact for the kingdom.
Every member of the body of Christ is VALUABLE, VIABLE and VITAL! Each of us has a specific purpose in God's plan for our church and our community. Pray about it, and don't hesitate to take action and become ACTIVE where God has assigned you to have the greatest impact for His glory. Remember 'God blesses obedience.'
Categories:
Blog