Dads – Where you lead, they will follow…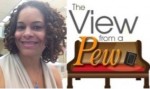 "…as for me and my house, we will serve the Lord." Joshua 24:15
Fathers are many things – comforter, provider, carpenter, expert-in-all-things, exterminator… However, the most important role that a father plays in their family is that of the spiritual leader. This past Sunday, Pastor Bobby gave us three reasons why, as we examined the plan God had for Abraham's family in Genesis 18:17-19.
REVELATION.
God reveals His plan for the family directly to the head first. If the mother is the only means of God getting a message through, then the father may be out-of-order. More than one means of communication can cause the message to get confused. Therefore, it is important for the father to be in position as the spiritual head.
RESPONSIBILITY.
Pastor Bobby emphasized in verse 19 that Abraham was to "command his children and his household after him." This meant that Abraham was to 'walk the walk' and 'talk the talk' first. In order to lead their families spiritually, fathers must not just be along for the ride, but drive the bus; giving instructions and charting the course.
"Fathers, never underestimate the power of your voice." ~ Dr. B. Manning
Fathers are to speak with the authority that God has given them. Their family wants to hear from them. They will listen, lean in and follow their lead. They should model the way by leading the family in worship, following after Jesus and serving in their local church. 'If daddy does it, they'll do it.'
Several times in the Bible men are shown to move toward God and it always says, 'and his entire family.' Read Acts 16:32-33 and Acts 18:8.  When daddy moved, the whole household moved.
RESULTS.
So fathers, God's blessing for your family is contingent on your position. Are you in the right position? Are you leading your family spiritually? God has a blessing for your family. He's always pouring out blessings. Have you positioned yourself under the flow?
Pastor admonished fathers… Some of us are limiting our access to God's blessing because we are out of place. Fathers, God's plan for you is bigger than you; it's bigger than your family. God's plan has eternal impact and it's your direction and decision that affects your family receiving the blessings intended for them.  Your family's destiny depends on your devotion.
Categories:
Blog