Pastor Bobby's Sunday Brain Dump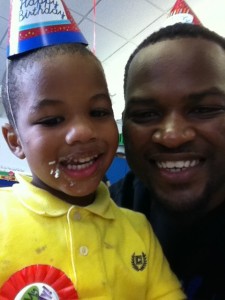 I'm speechless. What a day!
It was a non-stop, fast paced day… but WOW!
I had the honor of preaching at my home church, First Baptist Church of Glenarden, this morning at 10am. What a great honor to share God's Word at the church that shaped me into the Christian I am today.
Pastor Jenkins asked his three "sons in the ministry," Pastor Darryl Godlock, Pastor Tyrone Stevenson and myself to preach while he was out of town. This is a HUGE deal for my brothers and I. We were scared to death! LOL.
When Pastor Jenkins isn't at FBCG, he brings some of the best preachers in the country. To think that he trusted us with the FBCG pulpit is overwhelming.
As always, I had a blast preaching! I did a message called "Unleashed," discussing the importance of overcoming the pain of your past. This message was challenging, convicting, encouraging and fun all at the same time!
The highlight of the message was an illustration I did with cake ingredients. Trying to explain what happened and how hilarious it was wouldn't do it justice… you had to be there! LOL.
Twitter, Instagram and Facebook went crazy after the cake illustration.
After I got done at FBCG, First Lady LaVera and I hustled over to the Heights just in time for me to walk into the pulpit and continue our "Equipped" series.
This week we talked about how the gospel is our footgear. The audio of "It's Gotta Be the Shoes" will be available soon. Stay tuned.
It's always fun when our kids lead us in worship. They bring so much energy to the room! I think most of the adults had gotten tired by the 4th song though!
As our church is growing rapidly, we are beginning to max out space and volunteers in KIDZone. We're praying for a solution to that, so…
I'm challenging all of the parents who benefit from KIDZone to give back. If you have kids go to KIDZone, I'm asking that you volunteer one Sunday per month for 3 months. That's only three times with no obligations after that. Would you take me up on it?
We had representatives from Regent University at the Heights today. I'm a student at Regent and LOVE IT! Because of our affiliation with Project Bridges, any member of our church can receive a tuition discount at Regent if they attend. If you're looking to extend your education, I recommend you check it out.
Our Anniversary Team is working hard to prepare for our Anniversary Celebration in a couple weeks. Although I'm not big on church anniversaries and such, I must admit that I'm very excited about this celebration.
I'm so excited to have started Bible Study back! Last Wednesday, we had an awesome worship experience led by Enduring Praise and began a series that will equip us with Biblical truth leading up to this years election. Join us Wednesday as we continue our "Your Bible and Your Ballot" discussion.
We celebrated Levi's 4th Birthday this past week. He had a blast and you could tell he felt special. That is the BEST feeling as a dad to see your son enjoying his birthday.
Busy week ahead. Must catch up on work for school and church, but I'm most excited about officiating the wedding of two friends.
Have a great week! Love you.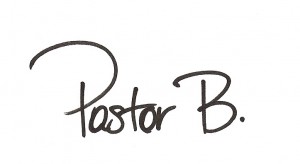 Categories: Blog, News