Pastor Bobby's Brain Dump
What a day… what a day… (In my Erykah Badu voice)
That isn't a bad thing, or a good thing… It was just a crazy day at The Heights. I loved EVERY MINUTE OF IT!
So as I pulled into the driveway of the church about 90 minutes before worship time, I get a call from one of our deacons telling me that the power is out on the whole block… Including our church. Wait… What!?!
I thought I was going to get to church and spend time getting my mind right for what would already be a fun and unusual message… God changed those plans!
So I walk in and see Sunday School classes and small groups meeting all over both of our buildings. Wherever they could find light, they were meeting and learning the Bible. Proud Pastor moment!
Of course we had to go directly into problem solving mode. What were we going to do? Well, the first thing we did was gather up as many people as we could find and PRAY!!!
Second thing we did was discuss what it would take to move worship outside. That's when several of the men of our church went into action! Shirts and ties were coming off (it was communion Sunday) and we went to work!!! Another Proud Pastor Moment.
By 10:50 we had put up the tent, moved and arranged chairs outside and prepared tables. At 10:52… you guessed it… the power came back on!!! LOL.
Part of me was excited that we'd be worshipping in the air conditioning… Another part of me was disappointed because I had been working all week on this message, "Let's Take It Outside!" Only God could have done that!
I was so excited about this message because I staged a fake fight to break out a few minutes after I started. Brian & D'Angelo sold it perfectly!
The message challenged us not to keep our Christian walk to ourselves in our church and homes… If God is doing big things… Let's Take it Outside!
Amongst all the rush before service, we were unable to get video of the message, but you can listen to the audio by clicking here.
Today we worshipped with our 4 piece bad for the first time. Our pianist Darren had a rare Sunday off work and our new drummer Deron were there along with Chris (lead guitar) and Kevin (bass guitar). Man, the bad sounded GREAT. All I could do was worship with them and thank God for answered prayer!
Now we just have to pray that God give Darren a new job so he won't have to miss any more Sundays!
I'm so excited about what God is doing with our music. This is just the beginning!
Last Monday we were blessed to take over Back to School Night at North Forestville Elementary School and give away free school supplies for the kids and families. What a great night to show love to our community. I was overwhelmed by the response. The kids loved the specialized backpacks and the parents and faculty were appreciative. Yes!
It ain't over! We're doing it again this Thursday at District Heights Elementary. Meet us there at 6:30pm!
Friday was Levi's first day back at school. He had a blast. I think he and his teacher Ms. Cherry have a thing goin on! LOL.
Have a great week! Love y'all.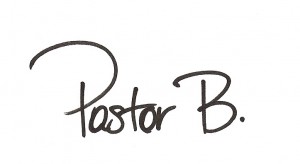 Categories: Blog, News