Pastor Bobby's Sunday Brain Dump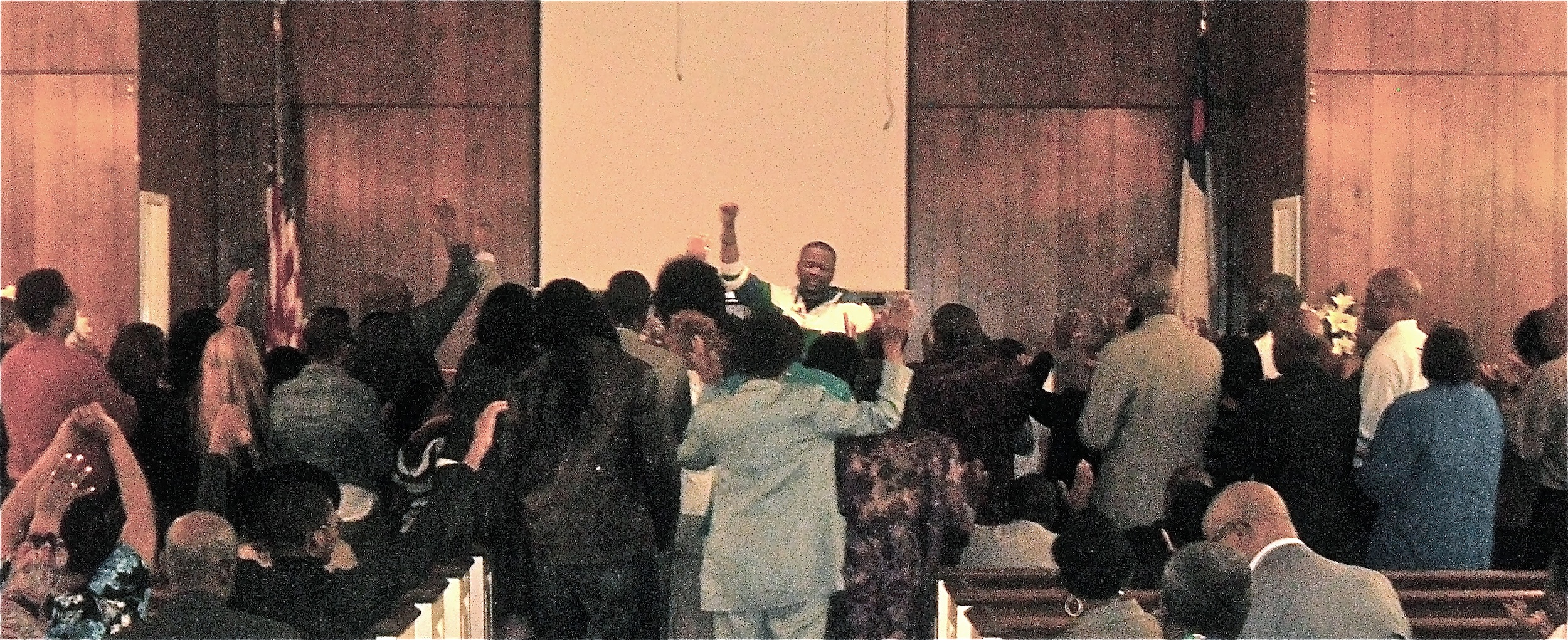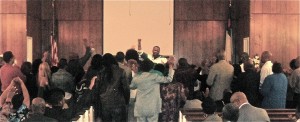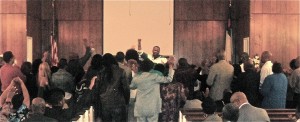 Today we saw God's power at work in an amazing way at The Heights.
I knew God was going to do something amazing. About 20 minutes before worship began, we found out that all of our speakers had stopped working. We found a work-around and everything went forward without much problem.
I began a two part series today on Principles of Forgiveness. I talked about how Jesus' parable in Matthew 18:21-35 shows us how "failure to forgive is foolish!"
I'm sure today's message was as difficult to receive as it was to preach, but I also sensed God freeing many of us from some bondage.
After the message we had a special altar prayer for people who had something/someone that they needed to forgive. What a powerful moment for our church as people were literally leaving the pain of their past at the altar!
Several people expressed to me afterward how this was a timely message that really hit home on a specific need. Praise God that this was a direct hit for several of our folks.
Maybe its a direct hit for you too! Are you having trouble forgiving someone? You can listen to today's message here.
One of our teens expressed how great church was. That was enough for me, but then he said that just a few minutes after church was over, he recieved a text from someone that said, "I'm sorry, would you forgive me?" Wow.
It's so fun to see how our new band is starting to get into their groove. They were having a jam session during the offering time and it got so good to them that we had to snap them out of it and make them to stop! LOL.
I'm REALLY jazzed up about Easter weekend with our outreach on Saturday and our 2 services on Sunday. We really need volunteers to step up as greeters, ushers, security, parking lot attendants and to serve in our Sunday School and KIDZone. Is that you!?!
I wore a hoodie today in observance of the Trayvon Martin tragedy. Dr. King said that "injustice anywhere is a threat to violence everywhere." We must pray for God's justice and mercy in this unfortunate situation.
My car had been out of commission for a few weeks because of battery/electrical issues. I'm so glad it's back up and running! We can survive as a family for a little while with one car, but life is so much easier with two.
We had a meeting this past week with the District Heights Rec Center about coming together to produce a fun gathering for teens beginning this summer. It looks like we'll be able to do something unprecedented and potentially life-changing with teenagers in our community. Please pray that everything comes together well!
I'm excited to preach this Friday evening at Carolina Missionary Baptist Church for my friend Pastor Anthony Moore's 25th Pastoral Anniversary. Pastor Moore is one of the few men that I "do life" with. He is a big brother, an accountability partner and a great encouragement to me. It's an honor to celebrate his anniversary with him.
I wish I could be in two places at once because on the same night our friend Richard Cohen is hosting the world premiere of his anti-bullying movie "Acception." Richard has been working hard over the past year to pull off this culmination of his life's work. It's an amazing movie and we're praying that this movie and accompanying curriculum will make it into thousands of schools across the country. Lady Vera will be there representing for us!
Busy week ahead for me as I prep to teach or preach 7 times in the next 7 days. Please pray for me!
Have a great week!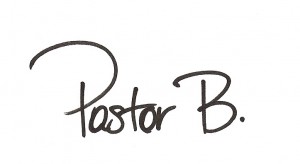 Categories: Blog, News