Pastor Bobby's Sunday Brain Dump
Another incredible day at The Heights!
Finished a great series today discussing what it looks like to be a STRONG Christian.
I started the year with a similar series last year. It just keeps getting better and better.
This series was an amazing blessing to me, reminding me what my own life should look like. I can get so busy with "church work" that I forget that I need to constantly shape my own life into that of a STRONG Christian.
Just over a year in, I've learned how easy it is for Pastors to have strong public lives but weak private lives. Standing before people is the easy part… and it can sometimes distract us from living before God.
In a great book, Ordering Your Private World, Gordon Macdonald talks about how important it is to have balance here. A weak private life cannot withhold the pressure of a heavy public life for very long. I highly recommend this book for any leader.
I'm hearing that this series was a blessing to many others in our church also. It's always encouraging to hear testimonies of how God is challenging our members through His Word.
Today, we examined the Apostle Paul as "The World's Strongest Man." He shows us a great example in Acts 18 of what a STRONG Christian looks like.
You can listen to today's message, and the rest of this series here.
There's something powerful about men worshipping God that I enjoy. Our Men's Praise Team has made some incredible strides since the first day I heard them!
Speaking of men worshipping, be on the lookout for Stephen Hurd's new CD, "Oh That Men Would Praise." It should be dropping soon and you may hear a familiar voice on track 1.
I received a letter this week from Patrick Williams, a young man who grew up in our church who is currently serving in the US Peace Corps in Burkina Faso, West Africa. I'm so proud and excited about the work he is doing over there. I was able to use him as an illustration in today's message. Do me a favor and check out his blog and send him some encouragement!
First Lady met someone today who visited our church for the first time today after moving to the area from Mississippi. Clearly a little disappointed, the lady told her that our church "isn't the traditional Baptist church she expected." I LOVE the sound of that.
Speaking of First Lady, her SisterCHAT group started this weekend and she said it went great! This is where First Lady shines.We're about to see something AMAZING! Trust me.
I'm finally getting some great questions in for "The Takeover." I'm opening up my sermon to questions in a couple weeks and I was getting worried that I wouldn't have anything to talk about. I gave everyone index cards today and now I have a stack of great questions to work with. This should be good.
I'm so excited to have my big bro and one of my favorite preachers, Pastor Keith Battle, preaching for us next Sunday. This definitely won't be a Sunday you'll want to take off!
We've been shot down by two local laundromats on a great outreach idea that we have that we thing would be a great blessing for our community. Looks like we're on to "Plan C" which I'm thinking could actually turn out better than plans A & B. Please pray that we can pull this off. I'm itching to do some impactful outreach ASAP.
We're also in talks with the Recreation Department at the City of District Heights to collab on an event in District Heights that will reach out to teenagers in the community. This could impact the lives of hundreds (maybe thousands) of teenagers in the city. Leggooo!!!
Have a great week!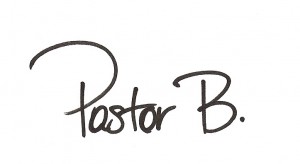 Categories: Blog, News