Pastor Bobby's Sunday Brain Dump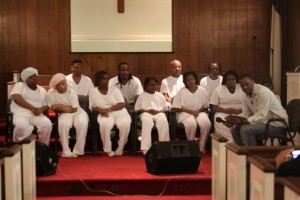 I really love my job! It almost doesn't feel right that I get paid to do this!
That being said, I'm not complaining. Gotta pay the bills. LOL.
Continued the STRONG series today with a message on True Worship. Preached one of my favorite passages, Luke 17:11-19, where Jesus heals 10 lepers.
True Worship naturally separates us from everyone else. if you want to stand out and make history, start with learning what it really means to worship God!
I've preached a couple different sermons from this same text several times and there's still so much in that text that I haven't scratched the surface on.
I had so much fun preaching this sermon. Did I say that I love my job?
You can listen to the audio of the message here.
Another great Black History Month presentation today by our teenagers. This time, Surona spoke about the contributions of Alvin Ailey.
It's just as much fun to listen to our band "jam" before service as it is to hear them perform with the Praise Team during service.
We had an amazing Baptism Celebration this Wednesday where we had the honor of dunking 11 people. I think that's the most that our church has ever baptized at once. Wow!
I always get jazzed up hearing the testimonies of the people we baptize and hearing about how God is using our church in their lives. It's one of my favorite moments as a Pastor.
Did I mention how much I love my job?
Our friends Enduring Praise just released their first single "Renew Me" on iTunes. Please support them.
If you want to hear their ministry live, meet us Wednesday for Bible Study as they lead us in Worship.
I was devastated to hear of the passing of Whitney Houston this weekend. Her voice and grace is unparalleled in the music industry. She had so many priceless moments and performances in her career. Praying for her family.
Her life also teaches us many lessons about love, pain, recovery, redemption, and how worldly success does not equate to personal fulfillment and happiness.
I kind of went off on a series of Twitter tributes to Whitney Saturday night. Glad I had gotten plenty of work done on my sermon earlier in the week, because I really couldn't concentrate much on work.
I tweeted about how Whitney never had to take her clothes off. She sold 170 million records fully clothed. I don't think I've ever been retweeted this much since I've been on Twitter.
If you're not following me on Twitter, you might want to do that immediately! Click here.
While you're at it, you might as well follow our church's Twitter feed. Click here.
I'm 30 days into P90X. I'm feeling great! Becoming a strong Christian as I become a STRONG Christian. The 2nd month is the hardest, but most rewarding. Time to bring it!!!
Finishing the night watching The Grammy's with the family. Of course that means I'm watching and they're sleeping!
Have a STRONG week!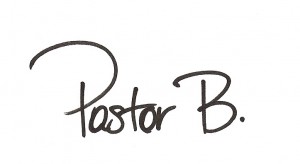 Categories: Blog, News