Pastor Bobby's Sunday Brain Dump
Whoa! Water Sunday at The Heights was AMAZING! So many different aspects of today's worship have me on cloud 9!
We usually do baptisms during the week, but I felt God telling me to do it a little differently this time. This was our first time trying it on a Sunday, and it was GREAT!
We baptized 3 people who were SO excited about their new life in Christ. I'm already jazzed up at baptism celebrations, but when the people are hyped I'm super-hyped!
Today I did a short message with a visual illustration. A small vase of oil and water showed us clearly how allowing God to have his way in your life will automatically push sin out. Although we are stained with sin, He is able and willing to make us "white as snow." (Isaiah 1:18)
Sermon audio available online. Check it out and let me know what you think. 
I'm already planning for the next time we'll do a baptism at a regular service like this. I think we'll do it again at Watchnight. Wouldn't it be great to start the year with a new commitment to Christ?
Several weeks ago I asked y'all to pray with me that God would send us a drummer to complete our worship band. It seems like God may have answered our prayers. Deron played with us for the first time this weekend and has fit right in. He's still in a probationary period, but our entire worship team is excited to have him!!!
I had the privilege of participating in the pre-game chapel service for the Baltimore Ravens this past week. God switched up what we did in chapel and it went GREAT.
Shout out to my friend Pastor Rod Hairston, who serves as the chaplain for the Ravens.
It was great to see my friend Bernard Pollard also.
After chapel, First Lady and I enjoyed the game from GREAT seats. We had a blast!
Im so excited about our school supplies outreach this week at North Forestville Elementary School. If you gave to our school supplies drive, meet us there to show the community how much Jesus loves them!
Hope you have a great week. Love y'all!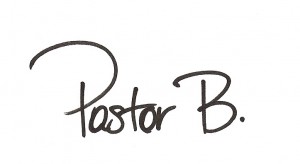 Categories: Blog, News