Pastor Bobby's Sunday Brain Dump
This by far was the most awkward weekend in my short time as Pastor of The Heights. I missed worship because First Lady LaVera and I are on vacation.
I hadn't had a real vacation since I began this assignment in December 2010. That's almost 2 years without missing a Sunday. I absolutely love my job. It's hard work, but doesn't feel like work so if I'm not careful I'll overwork myself.
Our newest deacon, Darryl Clark, stood in my place and preached an incredible sermon on Answering God's Call. Darryl has been such a faithful member of our team and I'm grateful for him.
The audio link to Darryl's message is available online. Click here to listen.
Of course my heart and mind was in District Heights at 11 o'clock thinking about what was going on at home, but we were blessed to worship at Calvary Revival Church. What an awesome worship experience! I missed hearing Bishop McBath preaching, but God had a Word precisely for me from Bishop Brian Greene.
Our vacation actually started late last week with a tour of Nationals Park. We got to go to the dugout, the clubhouse and even throw pitches from the bullpen. Daddy had more fun than the boys!
This Tuesday, several of our members will be getting together to assemble the thousands of school supplies that our church has purchased for children in our community. I'm so proud of how our church responded to this challenge. If you want to put your hands on the fruit of your giving, be there Tuesday!
I'm so excited about this coming Sunday. We normally do our baptisms on Wednesdays, but we're going to mix it up this week and have some on Sunday. I'm calling it Water Sunday and expecting God to do something we've never seen.
If you are ready to share with the world the new beginning you have in Christ by getting baptized, click here to let us know!
Vacation has been helpful and restful for us so far. We still have a few more days (so don't call me. LOL), and will be back soon!
Can't wait to see you! Have a great week.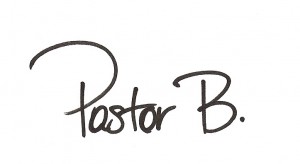 Categories: Blog, News